The democratization of telecommuting and flex-office have made video conferencing systems a must in the professional ecosystem. At a time when the combination of mobility and productivity has become a key issue for companies since the past years, they are looking to equip themselves and invest massively in these solutions.
With the increase in demand, the offer has also greatly expanded, so the challenge is to find THE ideal and quality product among the wide choice offered by the market players.
Several indicators exist to help you determine the right solution for your needs.
I. ROOM SIZE AND NUMBER OF PARTICIPANTS
The size of the room is an important factor in the choice of videoconferencing equipment. The required viewing angle of the camera, the range of the microphone or the power of the speaker will significantly vary according to this criterion. Indeed, we will not select the same product for a room that can accommodate more than 50 people than for a room of 5 people.
Personal office or home office
1 to 2 participants
Discover our solutionss
Huddle room
2 to 4 participants
Discover our solutions
Medium room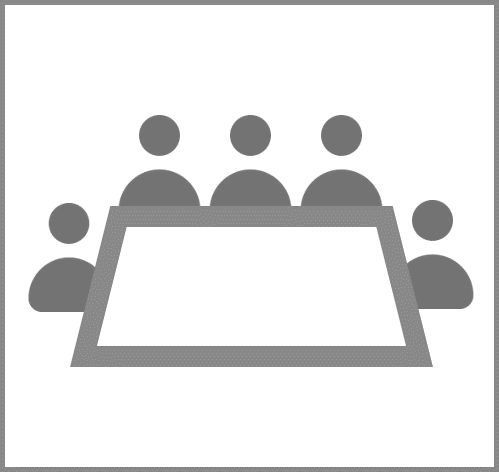 4 to 7 participants
Discover our solutions
II. IMAGE RESOLUTION
The price level of your equipment is closely related to the notion of screen resolution. The better the resolution, the sharper the image and the better your interlocutor perceives you. When we know that non-verbal communication accounts for more than 65% of human communication, this aspect is not to be neglected.
Various types of cameras are available, from 720p to 4K. For individual use, 1080p (full HD) webcams generally offer good value for money although 4K still offers much higher quality. The resolution you will get not only depends on your equipment but also on the bandwidth you have available. Most cameras automatically adapt the image resolution to the available connection. Thus, a low bandwidth with a speed of about 150 ms will certainly not allow you to benefit from 4K resolution, even if your camera allows it.
Here is an explanation of the screen resolutions :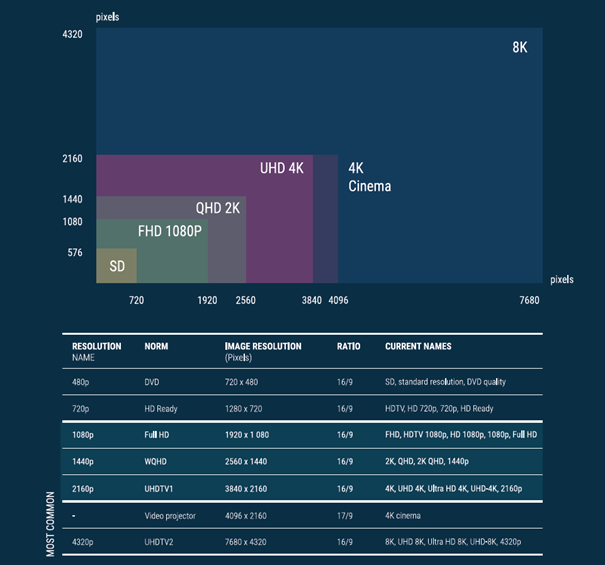 > Discover our 1080p (Full HD) cameras offer
> Discover our 2K (QHD) cameras offer
> Discover our 4K (UHD) cameras offer
III. ALREADY AVAILABLE EQUIPMENT
The equipment already available in your home or meeting room can also be a determining factor in your choice of material.
For instance, there are all-in-one devices equipped with a camera, microphones and speakers that provide you with everything you need for your videoconference meetings.
> Discover our all-in-one cameras offer
However, if you already have a sound system, then it is probably not a good idea to choose a camera with speakers. A camera with a microphone only would be sufficient.
> Discover our cameras with integrated microphone offer
Finally, if your meetings don't require a camera, perhaps it makes more sense to opt for an audio device without a camera?
> Discover our speakerphone and stereo headsets offer
The most important thing is to determine the nature of your needs before buying your equipment.
IV. VIDEO CONFERENCING SOFTWARE
There are many platforms dedicated to video and audio conferencing. Unfortunately, not all equipment is compatible with all available applications. It is therefore very important to check this point when you decide to buy your device. First, identify the software used within your organization and then select your equipment according to this factor.
However, be aware that all PORT Connect solutions are universal, so you don't have to worry about this when exploring our offerings.
> DISCOVER THE COMPLETE PORT CONNECT OFFER FOR VIDEO & AUDIO CONFERENCING